Precast & Prestress Readymade Compound Wall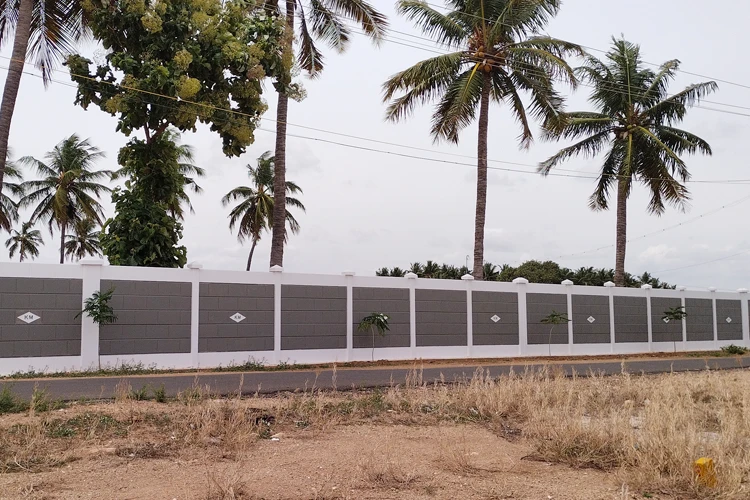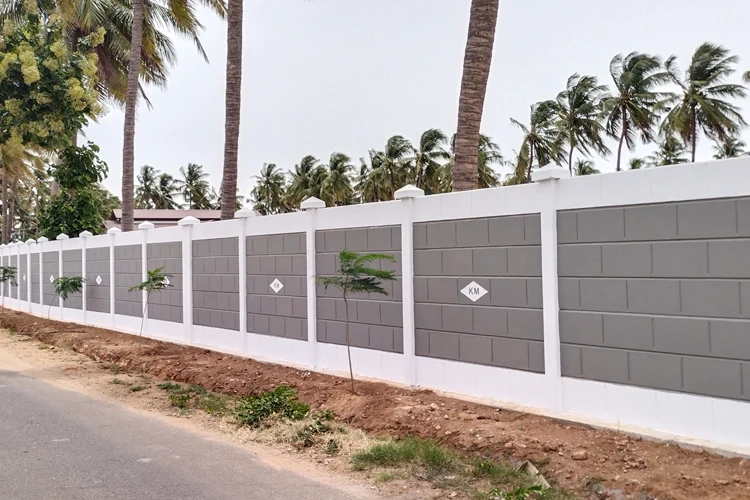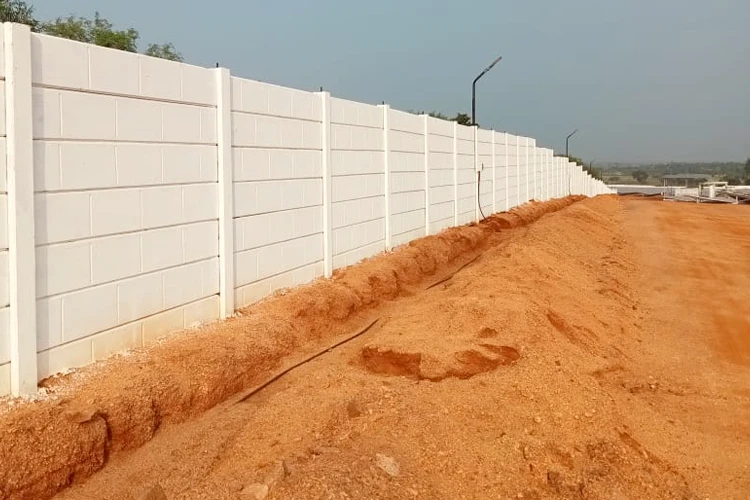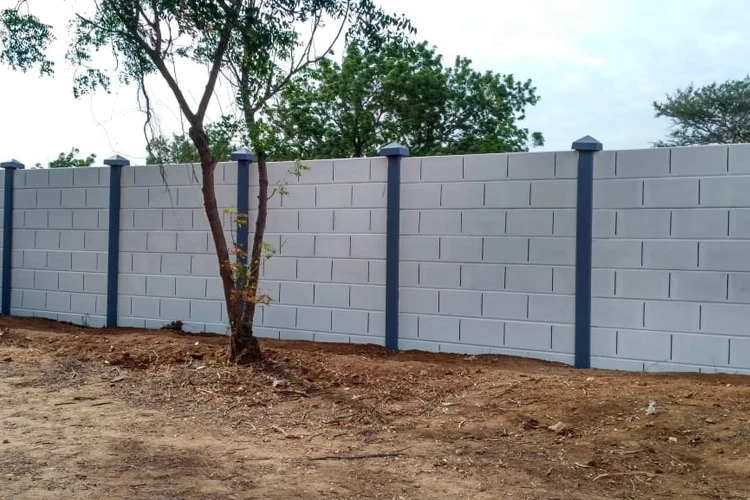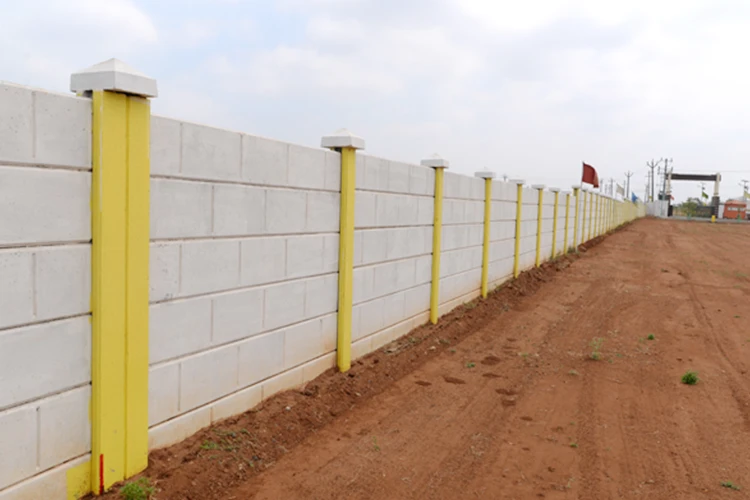 Sri Ganapathy Pavers is the industry's most cost-effective Precast Readymade Compound Wall. We are rated as one of the best Readymade Compound Wall Manufacturers in Tamil Nadu. With our state-of-the-art manufacturing facilities and supreme quality.
We are a significant Readymade Compound Wall, crafting at defined dimensions and thicknesses. Sri Ganapathy Pavers is recognized for delivering durability and high-strength walls. We are the people's first preference to fulfill their instant compound wall construction requirements. Our manufacturing methods and techniques are at par with the standards recommended by the regulations. Sri Ganapathy Pavers processes the fabricated Precast Wall with the requisite curing period.
Precast Boundary Wall is aesthetically designed and manufactured to be outlay with outdoor landscaping. The dimensions and designs are assured in each batch manufactured at Sri Ganapathy Pavers. Hence, we enable our customers to control the easy installation of walls at the site location. Readymade Wall is assured with the quality metrics at our facility. Our team practices and follows quality tests to manufacture Compound Wall defect-free. The compaction of Concrete Precast Compound Wall is carried out according to predefined requirements to meet the physical properties demanded by our customers.
Sri Ganapathy Pavers, a renowned Readymade Compound Wall Manufacturers in the industry, meticulously looks for the highest quality and compressive strength as it is fabricated at the manufacturing facility. The cement determines the proportional mix of the concrete grade preferred in manufacturing. The aggregates preferred in the fabrication process enhance the quality of the Prestressed Boundary Wall. Sri Ganapathy Pavers, the Readymade Compound Wall Manufacturers in Tamil Nadu, ensures the Readymade Compound Wall has load-bearing capacity. The compressive strength of our Concrete Wall is comparatively higher than the other prevailing wall in the market.
The requirements vary from customer to customer. Our standard and tailor-made Prestressed Compound Wall satisfy our customers' demands and needs. An even surface finish and uniform size are assured throughout the slabs. We manufacture Ready Made Compound Slabs of grade M30. The advantage of preferring Precast Compound Wall is that they can be constructed and deconstructed anytime. The wall slabs from Sri Ganapathy Pavers eliminate the need for fillers and sealers and last longer, incurring lower maintenance costs and reducing crack development chances.
Read More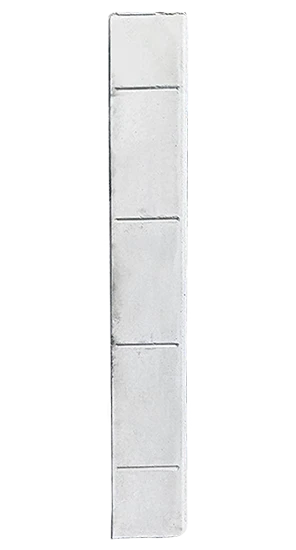 Enquire Now
Slab - 7 Feet Length , 2 Inch Thickness , 1 Feet Height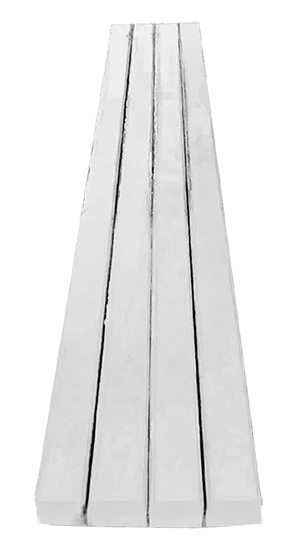 Enquire Now
Post - 8 Feet,10 Feet, 12 Feet Height